As cosplaying gets ever more popular, so does the cosplayers. Listed here are the Top Cosplayers we want to mention. There are many men and women who embody the character and hone their craft, but these men and women have a little extra that makes them stand away from the crowd. From international cosplayers coming from Taiwan, Japan and Korea to American born, cosplaying has become a world wide hit! They are not only cosplayers, but models, actors, brand ambassadors, and most of all anime/manga enthusiasts. Want to know who are some of the hottest cosplayers right now?
In alphabetical order here are our picks for the Top Cosplayers!
1. Alodia Gosiengfiao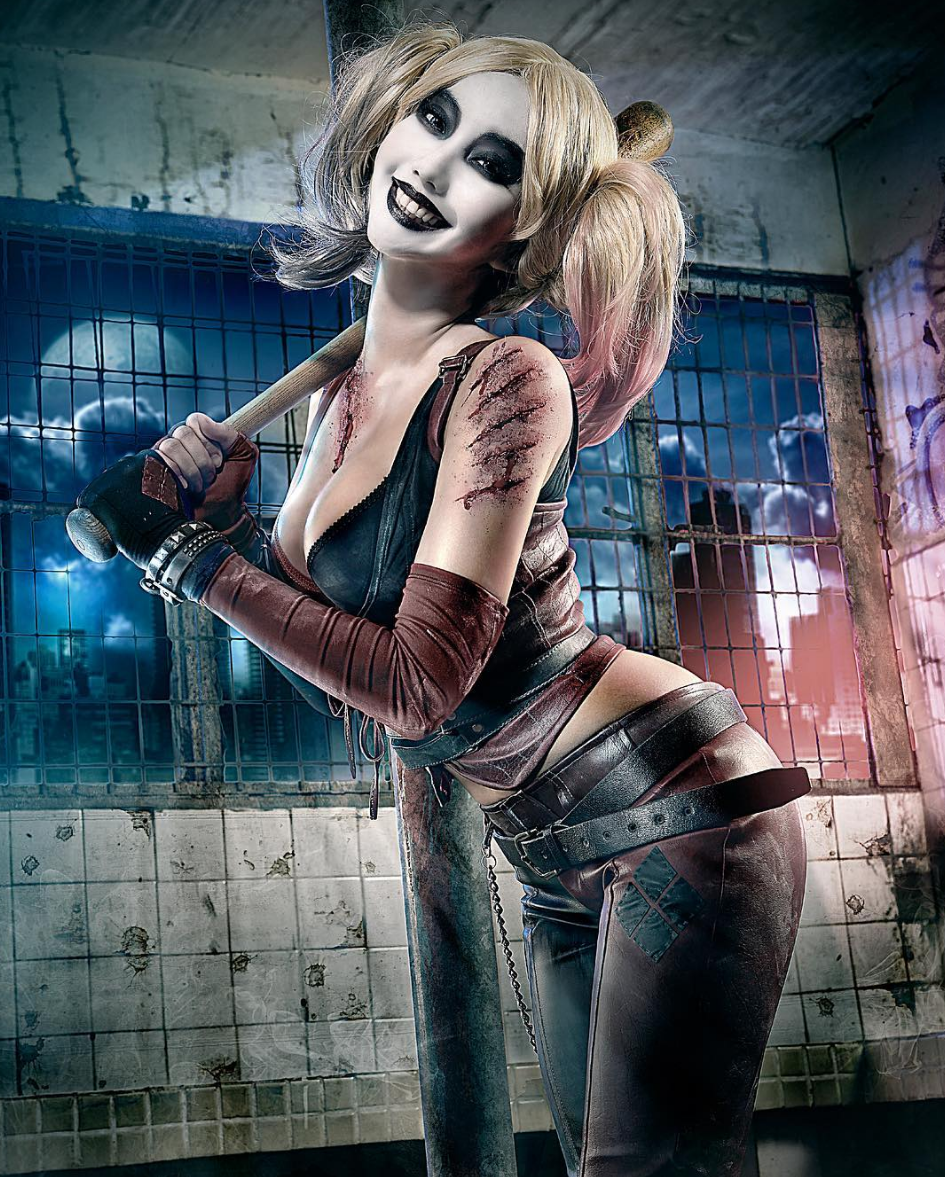 Instagram: AlodiaAlmira


One of the top cosplayers today, Alodia Gosiengfiao is a Filipina cosplayer, model, actress, singer and T.V. presenter. Gaining fame around 2003, Alodia has traveled around the world as a professional cosplayer and judge for a variety of anime conventions. Her achievements in the cosplay community has led her to mulitple brand deals such as skin whitening products, a Japanese sushi bar, a clothing line and many more. She has been featured in many magazines as one of the sexiest Filipina women and by UNO as one the most influential women in the Philipines.


2. Amie Lynn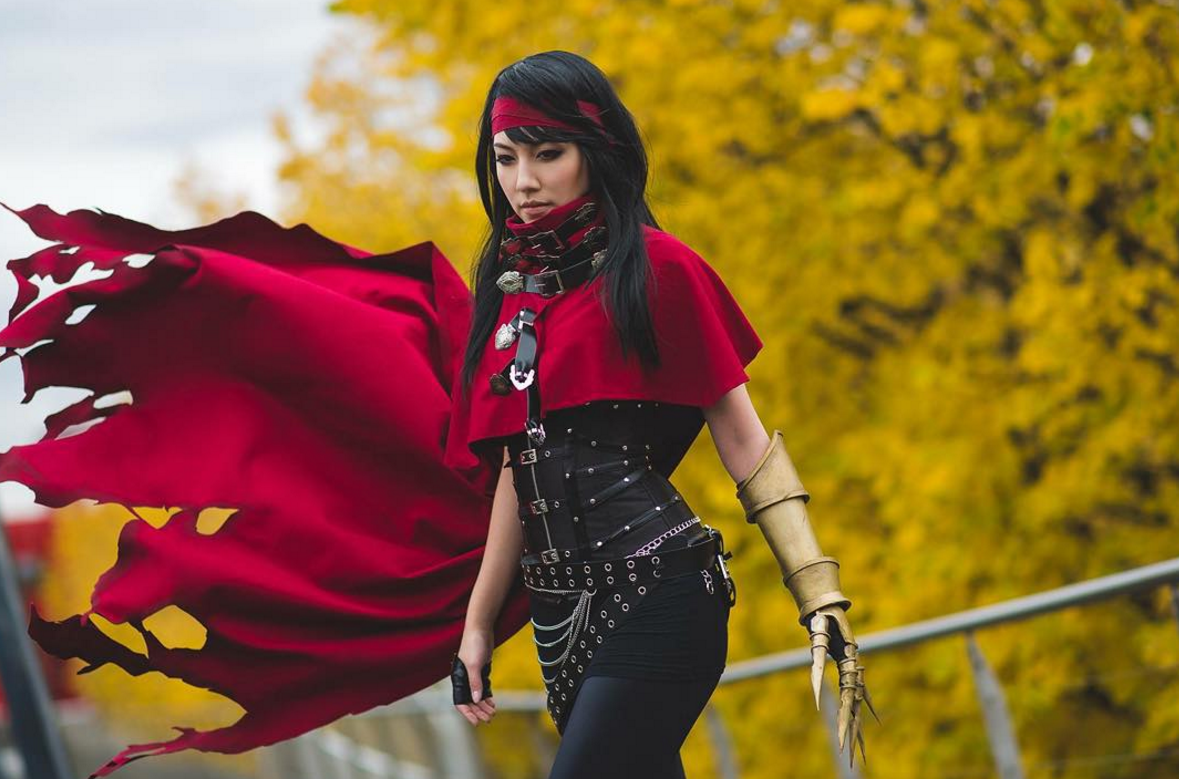 Instagram: @MissHabit


If you had asked Amie what was cosplay prior to 2009, she would have told you she had no idea! But a simple cosplay from Code Geass changed her life! Bitten by the cosplay bug, Amie has worked and learned everything from sewing simple garmets to making her own armor for Lighting from Final Fantasy XIII-2. She is also quite blunt about not being a cosplay purist. Rather a hobby is a hobby and hobbies are supposed to be fun. With this mentality, Amie has brought out many beautiful cross fushion and gender bent cosplays.


3. AniMia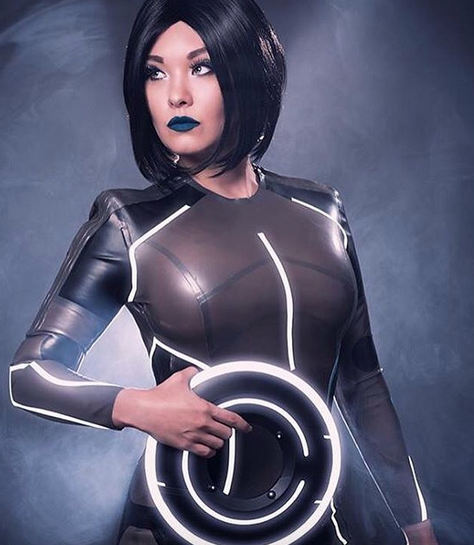 Instagram: @AniMiaOfficial


AniMia began modeling around 2001 and cosplaying around 2008. AniMia is known for her creative and intelligent approach to cosplay. Now a world wide star, AniMia travels the world cosplaying professionally and juding cosplay competitions. AniMia was able to combine both modeling and cosplay as she graced the covers of many magazines with her cosplay. She is sponsored by Cruncyroll and hopes to make this a full time career.


4. Aza Miyuko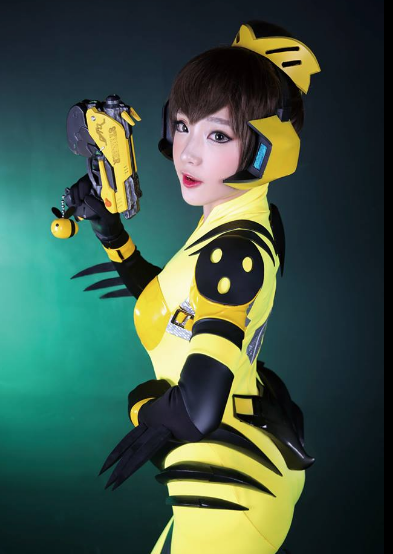 Facebook: @Aza Miyuko


Kang Yun Jin is a Korean cosplayer. Miyuko started with the Spiral Cats in 2011, departing the group in 2013. She first knew about cosplay from Korea Comic World and grew to love cosplay and now consideres it as a full time career. She is currently a fashion design student who loves to use her creativity to draw, cut, color and sew her cosplays. he's had a history in cosplay for over 8 years, and she gained fame from her 'kuroneko' cosplay.


5. Ely Cosplay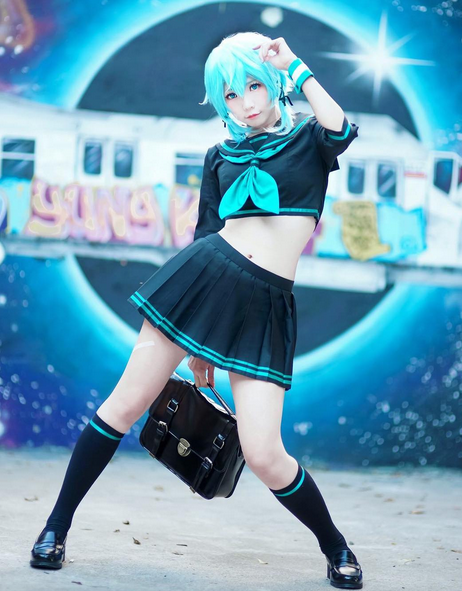 Instagram: @eeelyee


Ely Cosplay is a Taiwanese cosplayer who has been doing this for over ten years. Known for her attention to detail, Ely has stuned her fans with her SAO (Sword Art Online) Sinon both in game and in the real world versions. Ely is a high-grade cosplayer who really does embody the character that she portrays. She works tirelessly on her cosplays so that she can give her fans that three dimentional character some life. Ely shot to fame within the cosplay community rise in Taiwan and the East Asian countries with her poignantly beautiful and accurate portrayal of Sakuya from the Touhou series.


6. Jessica Nigri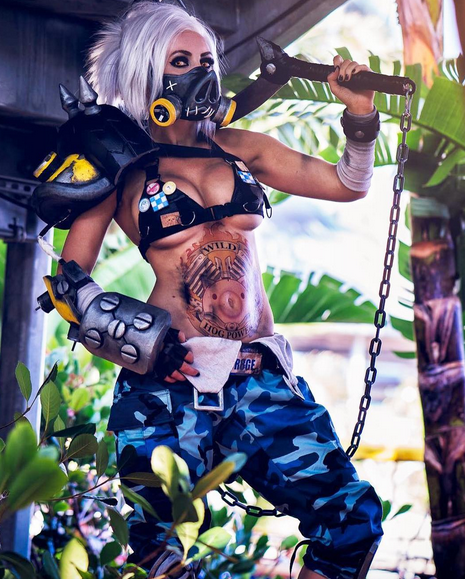 Instagram: @jessicanigri


Jessica Nigiri is an American cosplayer, model, voice actresses, youtuber and fan convention respondant. She has been cosplaying since 2009 and modeling since 2012. She is most known as being the official spokesperson for Lollipop Chainsaw and Assasin's Creed IV: Black Flag. Going viral in 2009 for her "sexy Pikachu", Nigirl has risen to be one of the top 10 U.S. cosplayers in 2014. Nigiri has worked as an interviewer for media outlets such as GameZone, RUGGED TV, and Comic Book Therapy. She also starred in several commercial video advertisements and music videos, and did charity work.


7. Lyz Brickley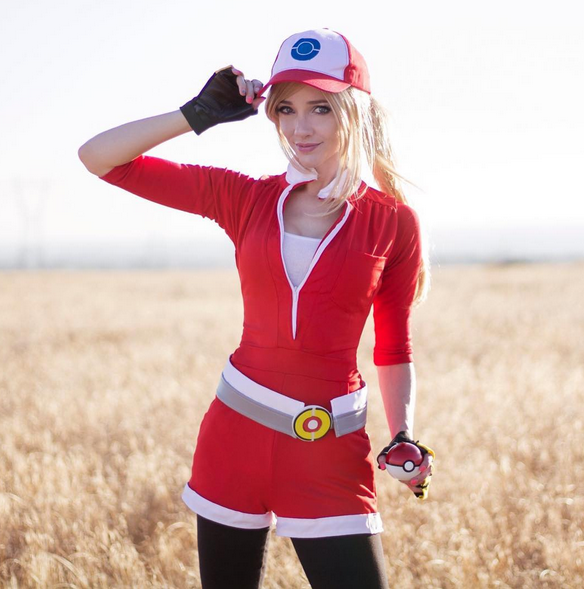 Instagram: @lyzbrickley


Lyz Brickley is a top tier cosplayer who loves video games and animation. She is a cosplayer, model, and Youtube personality. While she is a professional model, she also shares her love for cosplay. She loves to cosplay as a myraid of characters such as the Pokemon Go trainer, armoured Fluttershy and Asuka Langley Soryu. Though one of her crowd favorites is Jinx from League of Legends. Her hard work and dedication makes her stand out from the rest.


8. Misa Chiang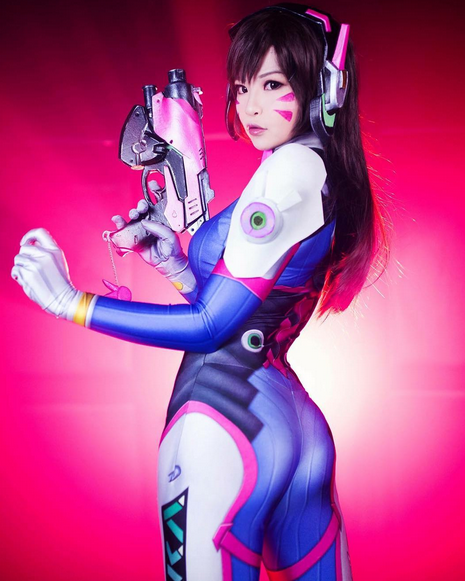 Instagram: misa72600


Mis Chiang also known as ChiangJiaJu is a world famous Taiwanese cosplayer. Since cosplaying in the year 2010, she has been to over 30 events as a guest of honour and cosplay judge from all over the world. Misa is well known in her cosplays for League of Legends, Shakugan no Shana, No Game No Life, and much more! Mis Chiang combines her love of anime and cosplay with her own unique attributes to make herself stand out from the rest.


9. Mon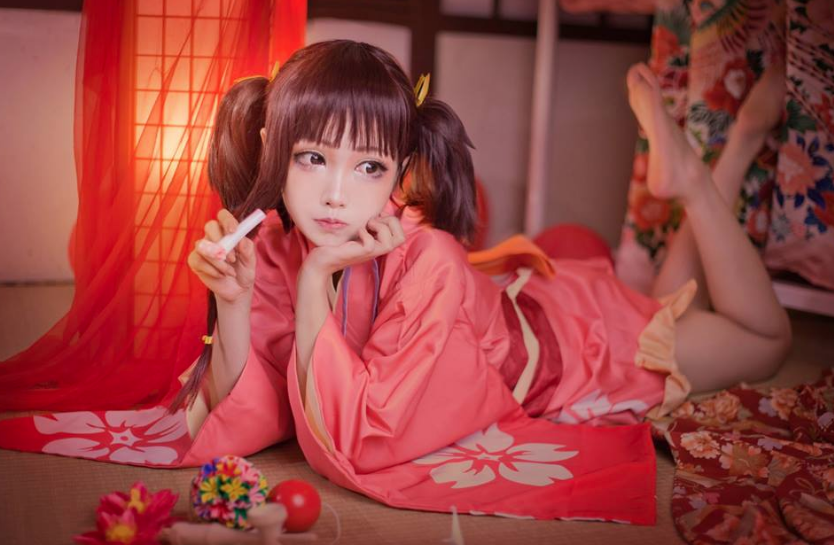 Instagram: @monpink11


Mon is a female cosplayer from Taipiei, Taiwan. Also known as Meng Ting Hsieh, she is the epitome of cuteness and all things kawaii (cute in Japanese). Mon is a very popular cosplayer in Taiwan and is known to bring her cosplays to life. She uses her innocent charm coupled with amazing costuming to tantalize and capture her audience. She is also not afraid to go out in cosplay to do her normal every day routines such as buying grocceries, shopping etc.


10. Neneko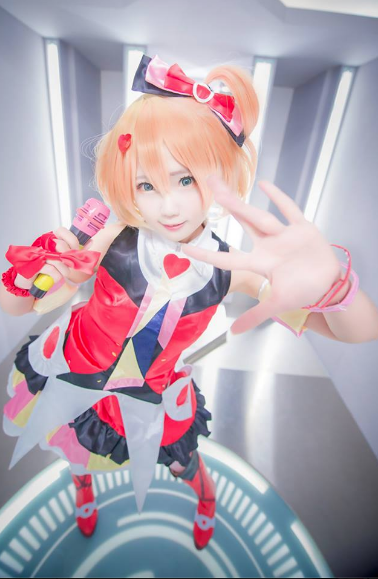 Facebook: @neneko.n


Neneko is a Taiwanese cosplayer known for her lolita style of cosplay and amazing skills in make up. Neneko loves all sorts of anime characters and genres, however her favorite so far is Love!Live!Sunshine! She loves to cosplay as Tsushima Yoshiko and Kurosawa Ruby. Nenko also has her own key chains in collaborated with Dream Project.


11. Reika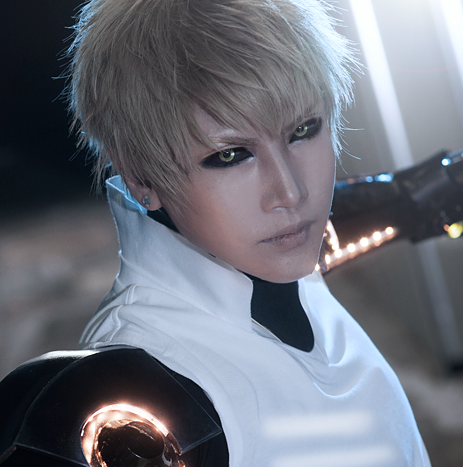 Instagram: @reika_japan


Reika is a cosplayer from Japan. Though beautiful in cosplay, she is known for her male cosplays. When she does her male cosplay, she is able to bring both the masculinty and beauty in each character. She has gained popularity through her male cosplays such as Levi from Attack on Titans, Genos from One Punch Man, and Rei from Free! She is an amazing make up artist, able to transcend genders in her cosplays. This reason alone is why both men and women love her.


12. Rinnie Riot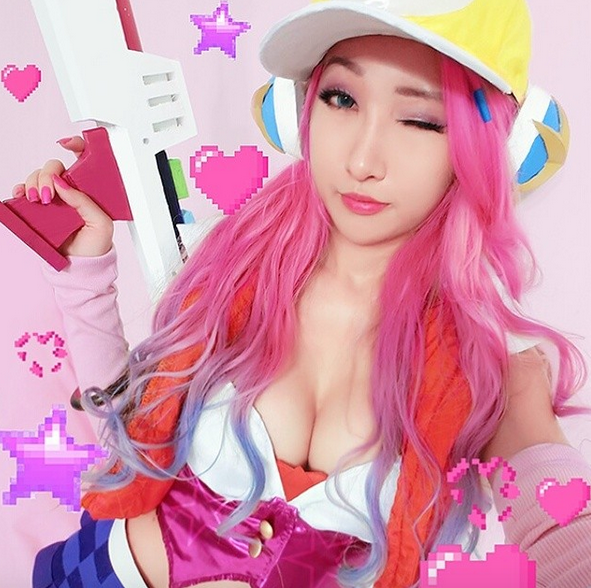 Instagram: @rinnieriot

Rinnie Riot is a famous internet celebrity, cosplayer, and model. Currently Rinnie lives in China where she continues her Twitch to live stream her playing League of Legends. Rinnie has been one of the original cosplayers who also game. She is just as good as the guys, but when not gaming or cosplaying she loves to review beauty products on the side.


13. Stella Chu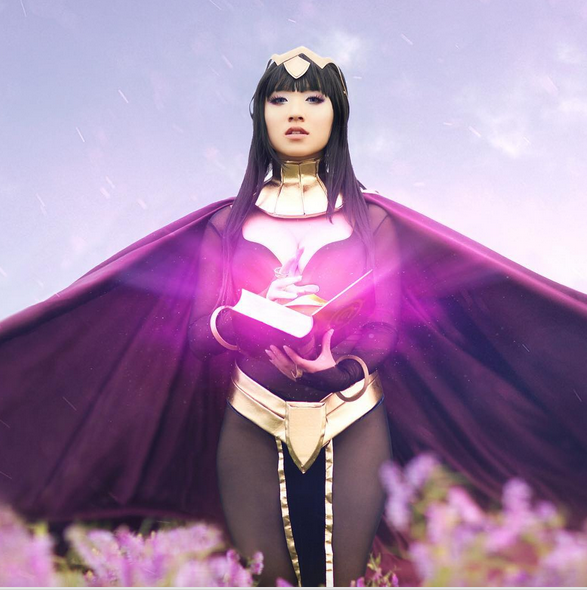 Instagram: @stellachuuuuu


Stella Chuu is an international cosplayer and burlesque performer from New York. Her goals are to create amazing cosplays, travel around the world and spread geek culture to the mainstream audience. She is also known to create her own DIY cosplays, which many are applauded for. Most notable are her Devil Homura, Ivy Valentine, and Master Yi cosplays.Her creative and quirky personality has led her to be featured on Kotaku, Nerdist, Mashable, Tech Insider and more. Stella is also sponsored by amazing brands such as Purple Plum, Soda Pop minatures, RAWR! Burlesque and more.


14. Tomia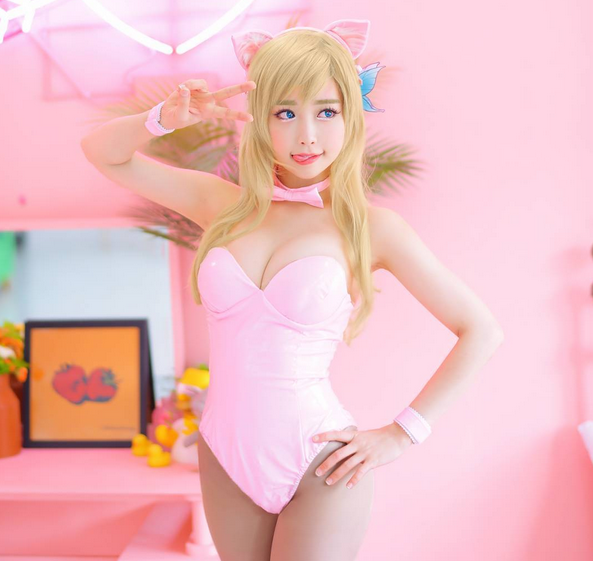 Instagram: @Tomiaa


Tomia also known as Kim Jung Hoon is a cosplayer from South Korea. She is known for her cute looks, amazing bubbly personality and energetic smile. Tomia loves to cosplay and made cosplay a part of her life. She loves to cosplay popular characters such as Riven from League of Legends, Kashiwazaki Sena of Boku wa Tomodchi ga Sukunai, Kotori Minami of Love Live! School Idol Project and many more. Tomia works day and night on her cosplay making sure it can be the best it can be.


15. Vampybitme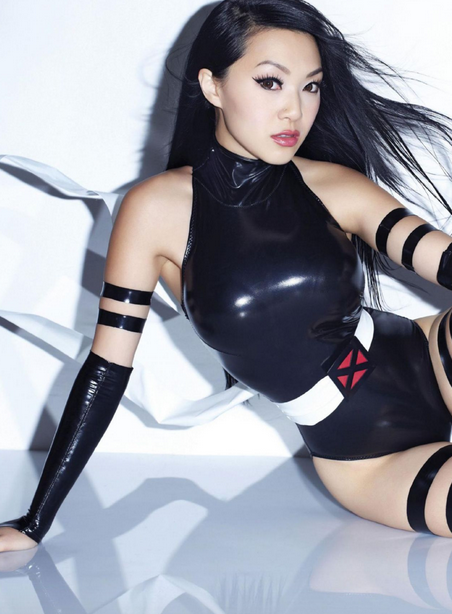 Instagram: @VampyBitme


Vamybitme, also known as Linda Le is an American cosplayer, model, artist and internet personality living in Los Angeles. Her early fame came after some of her cosplays were featured in the showcase book Otacool 2 which then led to her cosplaying and modeling for many more artists such as Long Vo of Street Figthter, Tim Miller, Manga Entertainment UK and many more U.S. and Japanese brands. Le is a part of costume and armor prop-making group Team Mantium Designs, later renamed Mantium Industries, and a video gamer sponsored by Mad Catz. Praised by IGN, Kotaku, and many other sites for her amazing cosplay ability and attention to detail, Linda hopes to own her own costume line, toy line or something that she can be creative with.


16. Yaya Han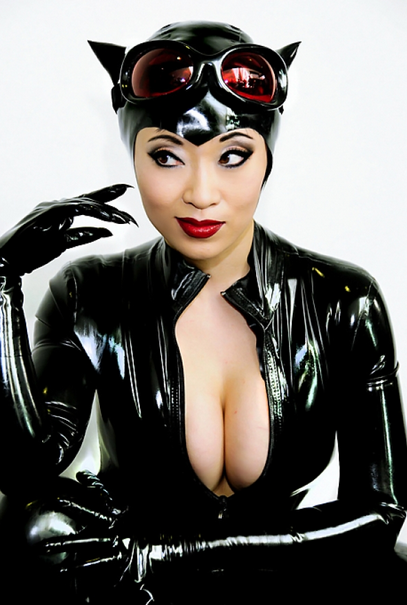 Instagram: @YayaHan


Yaya Han is a Chinese cosplayer, model and costume designer based in the United States.Han was featured on the Syfy channel's Heroes of Cosplay and has appeared as a guest judge on the TBS reality show King of the Nerds multiple times. Yaya is completely self-taught, mostly due to lack of funds and resources to enroll in classes for fashion or costume design.To this day, she has made close to 300 costumes in the genres of anime/manga, comic books, video games, sci-fi and her own original designs.
17. The Spiral Cats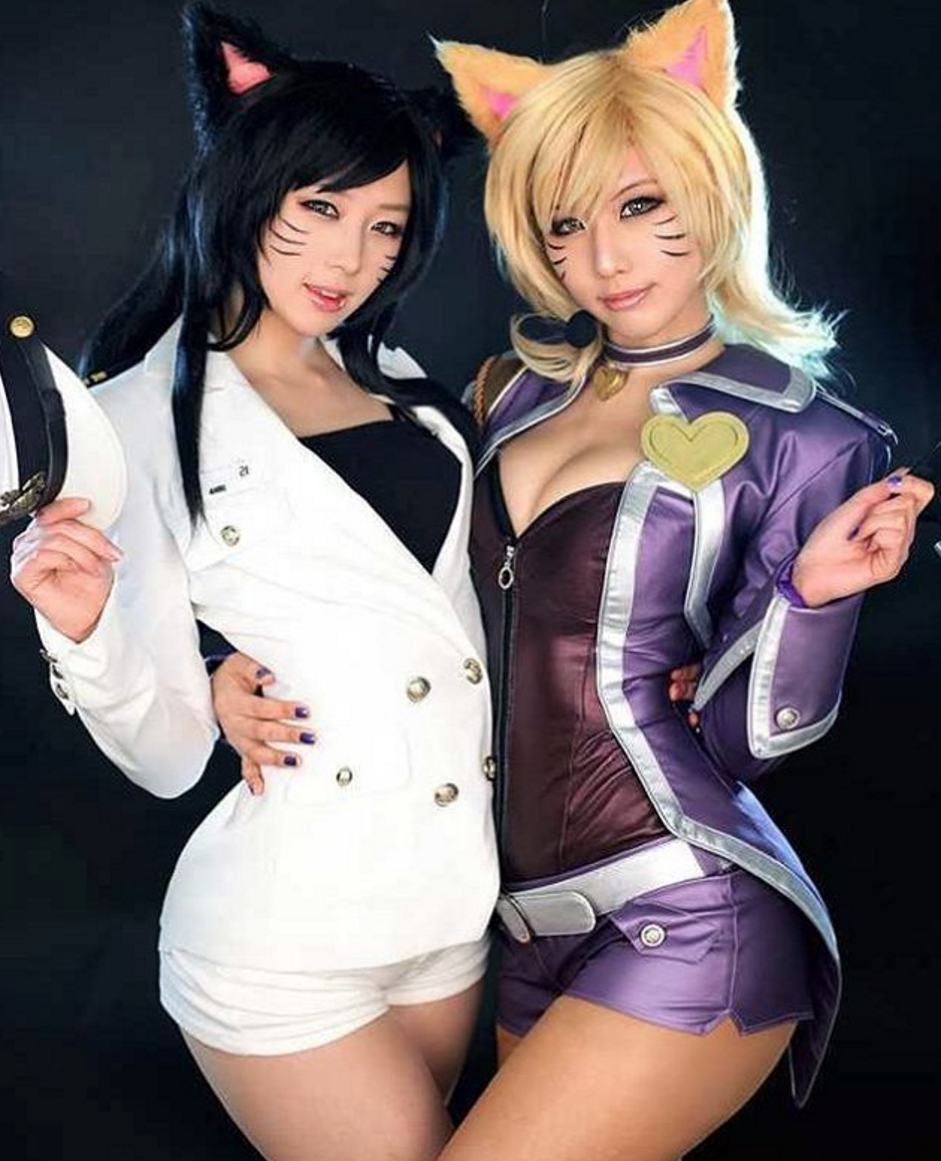 Facebook: Spcats.Official.Page