Over the years, horror anime as a genre has evolved from simple animations with blood to complex action scenes involving swift movements and vigorous attacks. From the old school anime that were controversial of its time to the new school anime that are vibrant and rich in story, Anime Impulse has collected a list that contains the series that are gritty, true to heart, animations of gore, action, and horror. With this alphabetical list of bloody anime, it is expected that it will feed your appetite of death, despair, and probably slicing people up.
It's important to note that these anime are not for the faint of heart and should be watched with the viewers discretion. The anime contain graphic and violent content that may disturb viewers new to the horror film scene. Please don't tell your mother.
Here are the 25 Bloody Anime That Will Haunt Your Nightmares!
1. Another
P.A. Works
2. Attack on Titan (Shingeki no Kyojin)
Wit Studio & Production I.G.
3. Basilisk
Gonzo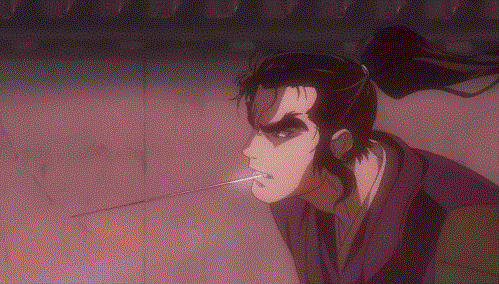 Two feuding rival ninja clans, the Iga Tsubagakure and Kouga Manjidani, have been fighting for centuries until Hattori Hanzo the First created a cease fire treaty for the families. Many years later, the Shogun, Tokugawa Ieyasu, retires and is going to pass the leadership to either of his sons. In order for him to choose a son with no bias, Ieyasu ended the peace between the Iga and the Kouga. Each clan has to send ten of their best ninjas to fight in a battle until death. If Kougas are victorious, the eldest son Takechiyo is chosen for the Shogun position. If the Igas are victorious, the younger son Kunichiyo is chosen for the Shogun position. The future Shogun is determined between this age old war between clans that have not fought in years. May the winner live forever more.
4. Berserk
OLM
5. Blood-C
Production I.G.
6.
Claymore
Madhouse
7
.
Corpse Party: Tortured Souls (Bougyakusareta Tamashii no Jukyou)
Asread
8. Deadman Wonderland
Manglobe
9. Elfen Lied
ARMS
10. Fist of the North Star (Hokuto no Ken)
Toei Animation
11. Gantz
Gonzo
12. Genocyber
Artmic
13. Hellsing OVA (Hellsing Ultimate)
Madhouse & Satelight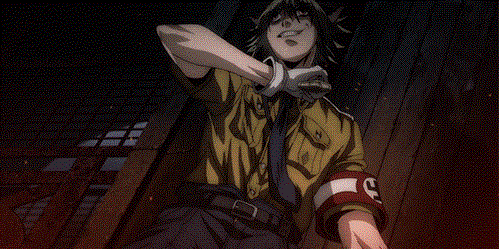 The name "Hellsing" is almost synonymous to the word vampire in today's pop culture. From American film Van Helsing to Japan's Hellsing OVA, vampires and other supernatural beings presence do not fall short in these iterations of horror films. In "Hellsing OVA," a secret branch of the British government called the Hellsing Organization was created to ensure the population's protection over these supernatural beings. The most prominent and reliable killer, Alucard, sets foot into specialized missions to deal with vampires, as he himself is a vampire. Alucard is a total bad ass with his top hat,suit and tie but when it comes to killing off whatever is in his path like werewolves, vampires, monsters of god, and all, nothing screams out beast like his 2 semi automatic hand cannons. If you're hungry for blood gushing savagery, Hellsing OVA is 10 episodes and runs on about an hour each to fuel your appetite.


14. Highschool of the Dead
Madhouse
15. Mnemosyne
Xebec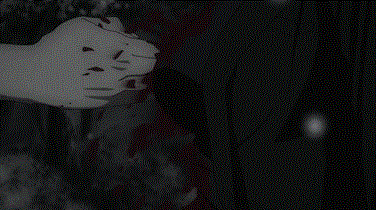 The idea of living forever sounds endearing to most people in the world. What if it were real? In "Mnemosyne," a Yggdrasil is a tree that spawns small "time fruits" that have lasting effects depending on gender. If you are female with a time fruit, you become immortal. If you are male with a time fruit, you become an Angel. Over 1,000 years ago, Rin Asogi was presented with a time fruit from a Yggdrasil. For years, she has wandered Japan, living in every era and seeing the darkest parts of humanity's evolution. In the year 1990, Rin runs a private investigation agency with her also immortal assistant, Mimi. But, the current guardian of the Yggdrasil does not want any immortals to be alive. Apos, the guardian, sends an assassin named Laura to kill off Rin and her assistant. The story revolves around Rin's investigations and survival against those that want her dead. With 6 episodes running on 45 minutes each, Mnemosyne is a one of a kind anime based off the idea of immortality.
16. Mr. Arashi's Amazing Freak Show (Shoujo Tsubaki)
Hiroshi Harada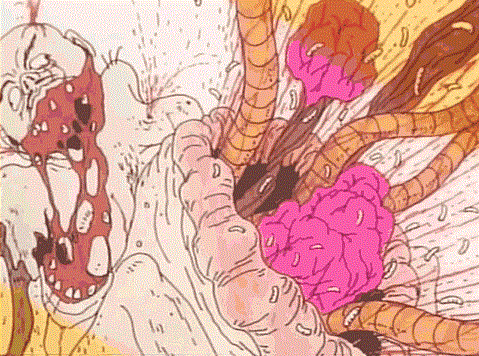 "Mr. Arashi's Amazing Freak Show" is a 48 minute long animated movie about Midori, an elementary school girl who's life took an unexpected turn when her mother was dying of illness. Placed in the early 20th century, Midori was forced to drop out of school to sell flowers to support her and her mother. Midori wished for a better life than the one she lived. She is prompted by a strange man willing to buy all her flowers, take care of her, and show her a new life. Midori comes home to see her mother in bed dead and being dinner for a group of rats. Packing her things to abandon her home, Midori walks to the address of which the strange man had given her. To her surprise, she was tricked into a room full of circus freaks that instantly took advantage and bully her to the point of suicidal thoughts. This is a story of her struggles of being trapped into a life in which she cannot fend for herself.
WARNING: Lots of rape.

17. Murder Princess
Bee Train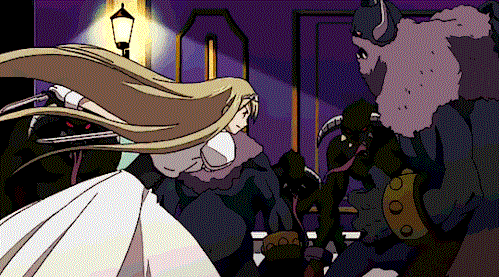 It's the year 672, the Royal Palace of Forland is under attack by wilder beasts. The King of Forland is wounded. In his last few breaths, he tells his only daughter Alita, the heir to the Forland kingdom, to escape the land through the forest to keep the Forland name alive. Alita escapes the building with the help of guards. As she is running away in the forest, a giant wilder beast strikes! A female bounty hunter named Falis happened to be in the forest already fighting these beasts off. The wilderbeast approaches Alita and Falis on a cliff, making the two take a dive into the night sky, several hundred feet down. During the falling spiral, Falis and Alita started to glow and switch bodies due to the Law of Spirits. Falis (in Alita's body) the bounty hunter is now the Princess of Forland and one of the most bad ass killers of all the land. Thus, the strongest Princess in the annals of history was born.
18. Ninja Scroll (Juubee Ninpuuchou)
Madhouse
19. Parasyte -the maxim-
Madhouse
20. Shigurui
Madhouse
21. Terra Formars
Liden Films
22. Tokyo Ghoul
Studio Perriot
23. Urotsukidoji: Legend of the Overfiend
Anime 18
24. Violence Jack
Soei Shinsha

25. When They Cry (Higurashi no Naku Koro ni)
Studio Deen